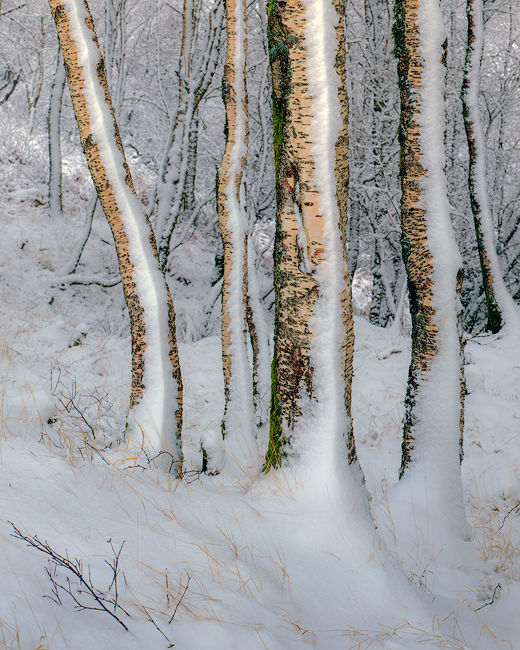 These Silver Birch trees in Glen Etive have often been photographed (myself included) but I have never seen them in such superb conditions.

It had started snowing that morning and by early afternoon, the snow clinging to the trees and the white background contributed to making a much more unique and special image.

Technical Details: Linhof Technikardan, 240mm lens, Velvia 50, no filtration. Rear tilt used to control perspective.

Available as a greetings card.
Location: Glen Etive, Scotland