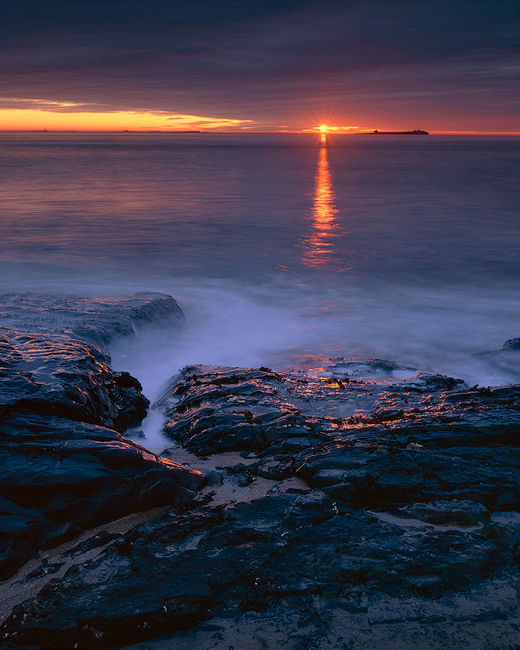 The Farne Islands off the coast of Bamburgh are a collection of rock islands which are now a sanctury for birds and seals.

I made this image one morning hoping for a dawn image of warm light cast over Bamburgh Castle. However when we arrived it was clear that there would be very little light.

Instead I found a composition out to sea towards one of the islands. The sun appeared for no more than a minute or so and I managed to capture the magnificient foreground lighting.

In this image, I find the balance in the composition particularly satisfying as it is very difficult to balance an image with the sun directly in the frame - partly because its effect can be so difficult to predict.

Technical Details: Linhof Technikardan, 150mm lens, Velvia 50, Lee graduated ND filter.
Location: Bamburgh, Northumberland