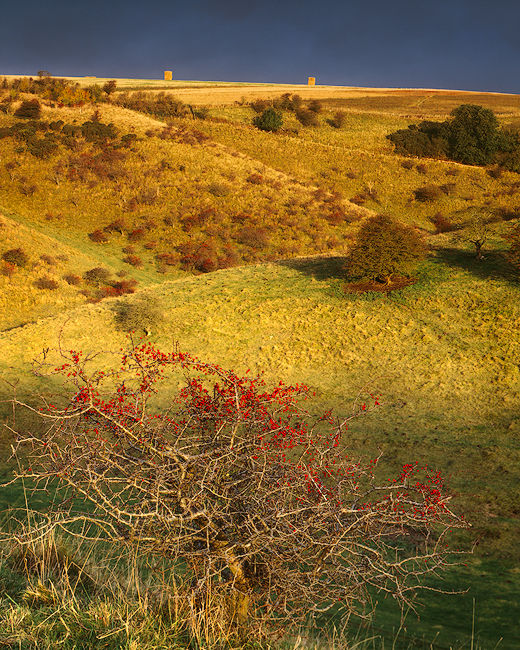 The Yorskshire Wolds are a difficult place to photograph and it has taken me several visits to begin to tune in to this landscape.

This image was made early one morning in Autumn at Millington Pastures. As we were setting up, a storm started to come through over the valley and I could see the potential for the hawthorn tree to light up.

Thereafter it was simply a matter of waiting until some light came through. There was a rainbow just to the right of the image, which I am not particularly sad my composition missed. The light together with the forboding sky was stunning enough without it. I particularly like the bails of hay lit up on the sky line and the way the compsition gradually moves the eye towards them, zig zagging across the image.

Technical Details: Linhof Technikardan, 240mm lens, Provia 100, graduated filter. Scanned on an Epson V700.
Location: Yorkshire Wolds, East Yorkshire