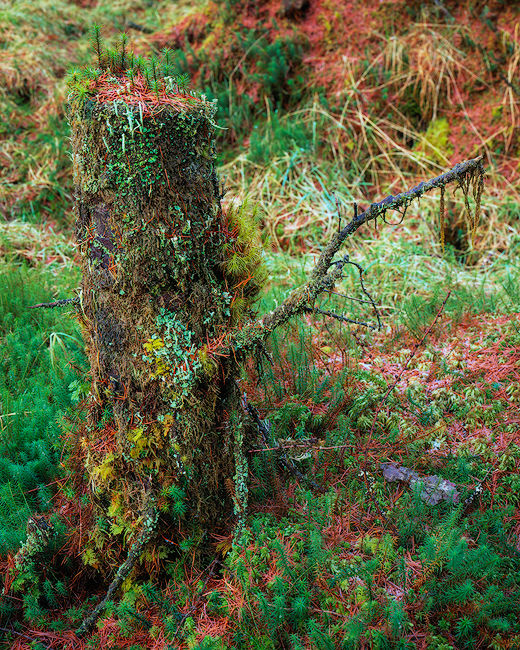 I found this fabulous moss covered tree stump in an area of Glen Etive that can only be described as a 'mossery'.

Richard Childs thinks that the stump looks like an Ewok - whether it belongs in Star Wars or Dr Who like I love the wonderful quality of the mosses, the magnificient colours and and the sense of movement generated by the branch.

Technical Details: Linhof Technikardan, 240mm lens, Velvia 50.
Location: Glen Etive