Ref:
Date:
Location:
Photographer:
[clikcontent type=paymentBuyLink replaceable=true]
Ref:
Date:
Location:
Photographer:
[clikcontent type=paymentBuyLink replaceable=true]
Winter in Glencoe 2010 - Trees and Ice
23 February, 2010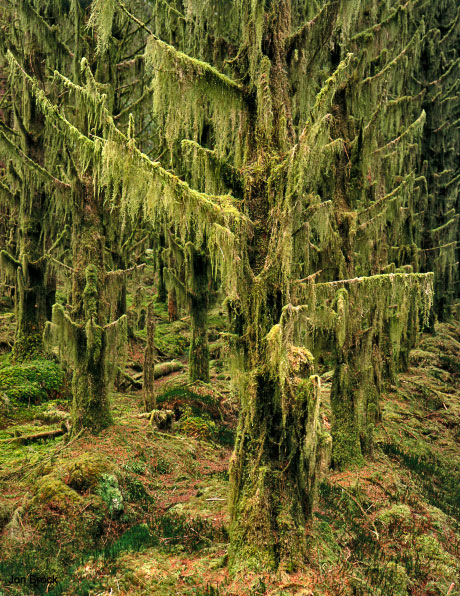 Wednesday 3rd February
Wednesday turned out to be the most rewarding day of the trip photographically - almost.
We woke up to a sky full of stars and it became clear that this was going to be the best opportunity for a 'pink buc' image we had had for years. We headed over to the streams, split up and looked for an image. My plan had been to keep things simple and re-visit the composition I had made earlier in the trip with my 150 lens. However when I got to the same part of the stream, it was clear that my previous image was not going to work – the fantastic stones on the far side of the river were covered in snow.
The limitation of not having my Linhof viewer soon became clear. Setting up a large format camera in the dark is not an easy thing and I became racked with indecision about exactly which lens, tripod position and composition I wanted to go with. I setup three times with what I thought using my G10 would be a strong composition only to find when I looked through the Ground Glass that I wasn't happy. The balance was wrong, driven mostly by the slightly different aspect ratio of the G10 to 5x4.
As a result, I finally went for a 90mm lens composition that I was (and am) not at all happy with. Pink it may be, but a strong image it is not.
Still, Dave, at the next bend in the stream, fared much better and he made what I consider to be one of the
best images
of the Buc I have seen. So no pink Buc and I will simply have to come back again next year. Shame.
Over breakfast I decided I needed to do something about the G10/viewer situation and I put some tape on the rear screen to mask the 'live view' down to 5x4. The result was an incredible difference, it was like having my viewer back again and I felt much happier with the whole process again. We had decided to go and shoot some trees that we had previously scouted out and for the first image I put the tripod in exactly the right spot first time for my 240 to make the composition I wanted:
I had forgotten how important that surety of tripod positioning and setup was to the way I work. We walked further into the forest and I made the image at the top of the page in an area where the moss dripping trees were as stunning as anything I have seen in the UK. My image is a fairly literal interpretation and there is a lot of potential for an even more abstract image which for me will have to wait for another trip – if the trees are still there…
After lunch we decided to have a go at the ice patterns down Glen Etive and I made two images I am fairly pleased with. The first image was a fairly standard pebble image:
It was interesting but not all that original. The second was much closer to the type of image I am trying to construct and I was very pleased with the result – not least because it was twice lifesize and I used the experience from a similar scale image made at Skipwith to position the camera, focus and compensate for light fall off. It was very pleasing that the image worked technically.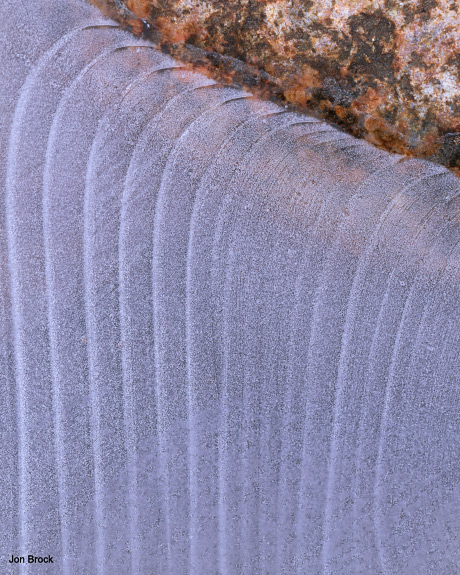 I love the sense of 'iced water fall' that this image generates – and again I like that formal geometric pattern in the parallel lines. Another evening of chat, pickies and pool beckoned and thanks to Phil's tutelage my pool skills were beginning to improve. The Joe/Jon pool team finally won a game!