May Peaks
11/09/2011
A trip to the Peak District back in May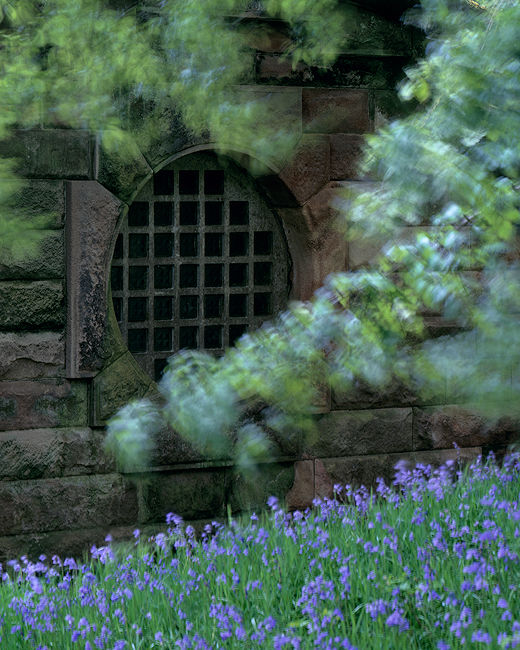 Another short blog to catch up on some of the backlog of images from the last 6 months - there are so many.. Argh!
Back in May I had a weekend trip to the Peak District with Julian Ashley. I was in an unusual phase of my photography in that I was minded to look for different ideas (for me) and non standard ways of making images work.
We had an excellent day pottering around Padley Gorge and the nearby quarries. The bluebells were in full flow, the light varied and the winds strong - interesting conditions for creative photography.
After a couple of fairly standard images, I made two that I was very pleased with. The first was the image above - making deliberate use of the wind - and an idea that I might develop on another visit.
The second image was based on a theme I have been playing with a fair bit this year - provocatively placing a key element in the centre of the image and finding counter elements that balance it without losing the sense of dynamism that I like in my imaging making.
Typically, having set up the image - the sun went stubbonly behind the clouds for 20 minutes or more, such that I was sure I had missed it. However patience was rewarded as we finally got a short burst of light.
I made a second image without the light and the composition immediately falls apart. The light is essential to make it work.
The notion of 'dynamic balance' that I developed a few years back has become an essential element of my photography and it never ceases to surprise me just how many different ways it is possible to create this in photography without falling back on the traditional and oft quoted 'rules'.
As an aside, I wrote extensively about balance, energy flow and the synergies between music and photography for chapter one of my book - a chapter finished about 18 months ago. The book is 95% complete and I simply lack the time to get it finalised. Until now the text has only been circulated amongst a few people last Christmas: Dave Tolcher, Joe Cornish and Tim Parkin - then project move jobs got in the way. If there are any publishers out there who want an almost completed photographic book get in touch - otherwise on current trajectory it will take me another two years to get it over the finish line! Sidebar over.
The Saturday night curry in Hathersage was as good as ever - yet another excellent trip.