10x8
02/06/2013
One of the first trips out with 10x8
With the help of Dave Tolcher I have been building a 10x8 system over the last few weeks.
An ancient but still functioning Arca Swiss Model A has been gradually complemented by all the necessary additional bits and pieces. It is wonderful to use and the negs are a work of art in there own right. I think there is a good chance 10x8 is going to become my default go to camera in the months ahead.
One of my first outings saw me return to a subject I have been working for a while - the silver birch at Skipwith. It's beginning to develop into a mini project - at least.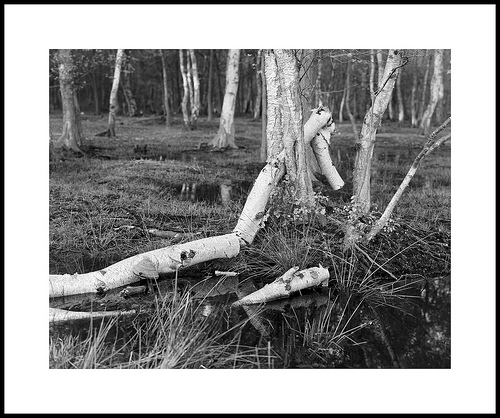 I have been busy in the last few weeks. A series of outings to visit Garlc woods, more images for my millington project and a trip out with David Ward / Dave Tolcher. More results from these trips no doubt to follow.