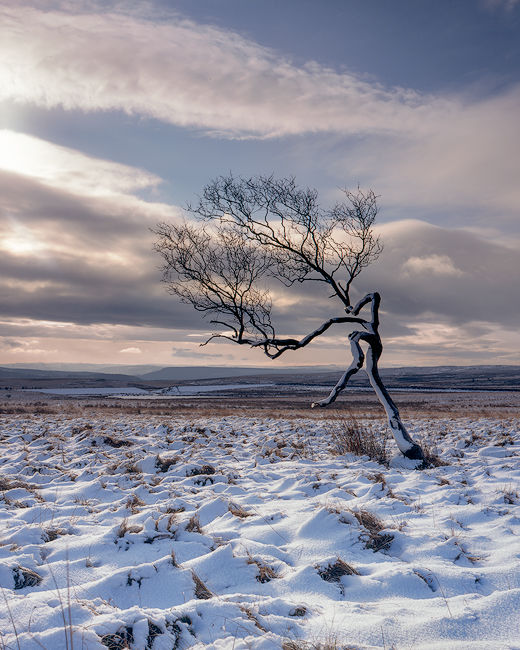 This tree is a well know local celebrity amongst local peak district photographers. Fortunately I was blissfully unaware of this on New Years day when I was driving to scout out the area.

I spotted this tree from the roadside and couldn't quite believe what I was looking at - I had to stop (very slowly - it was snowy!), park up and investigate.

I waited for what seemed an age for the cloud formation and light to come into the right position for my image.

Technical Details: Linhof Technikardan, 150mm lens, Provia 100, ND Grad.
Location: Peak District