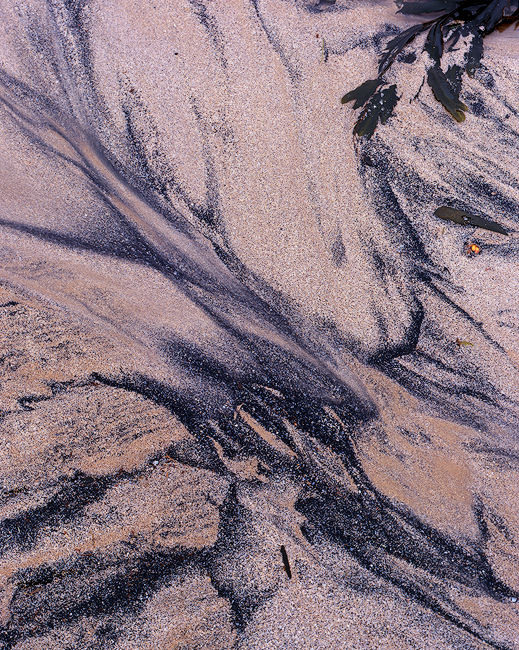 This image was an attempt to represent the fabulous patterns that appear at the intersection of small streams and the sea. I used a handheld digital to try out a number of images before I finally settled on this one for capture on Large Format.

The overcast sky allowed the subtle colouring in the sand to come to the fore and the shutter speed of several seconds has slightly blured the moving water creating a dynamic feel to the image.

Technical Details - Linhof Technikardan, 240mm lens, no filtration. Velvia 100. Scanned with an Epson V700.